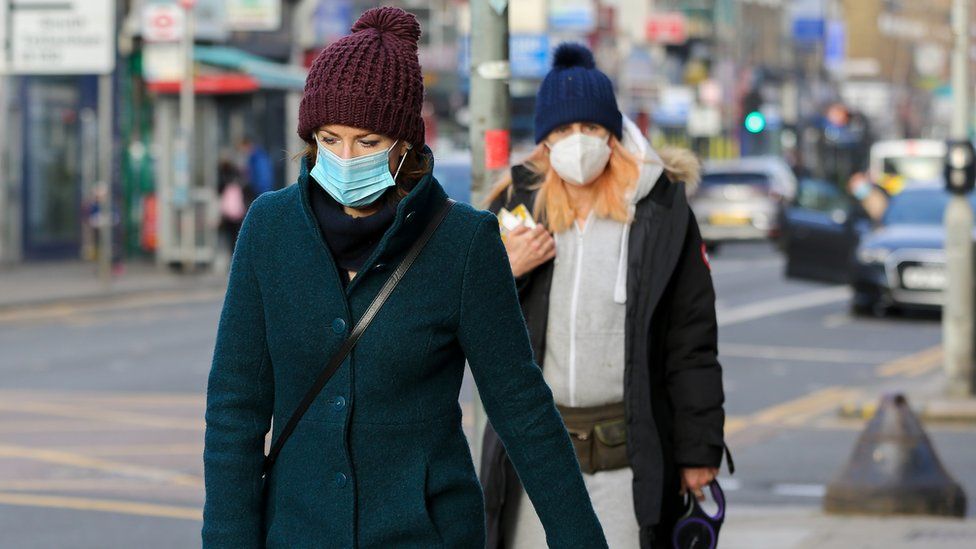 Anyone who tests positive for Covid-19 in England could be paid £500 to self-isolate under proposals to be discussed by ministers.

It is among the suggestions listed in a leaked document from the Department of Health (DoH) to encourage people with symptoms to get tested and stay home.

There are fears the current financial support is not working because low paid workers cannot afford to self-isolate.

The BBC has confirmed the government is looking at overhauling the system.

Introducing a universal £500 payment could cost up to £453m per week - 12 times the cost of the current payouts.

BBC Newsnight's Katie Razzall says ministers are aware self-isolation is crucial for stopping the spread of coronavirus and the "options paper" has been drawn up by civil servants at the DoH.

She said it will be discussed soon by the Covid operations committee chaired by Cabinet Office minister Michael Gove - adding the move suggests there is an admission in government that too many people are not staying at home and a decision needs to be made quickly.

According to the Guardian, the need to look at the current system has been prompted by government polling indicating that only 17% of people with symptoms get tested, just one-in-four comply with rules to self-isolate for 10 days after finding they are positive, and 15% continue to go to work.

It became a legal requirement last September for anyone in England testing positive for coronavirus to self-isolate.

A £500 grant, administered by local authorities and funded by the government, was made available to people on low incomes who are not able to work from home.

But high rejection rates for those who apply for the payment have been reported,.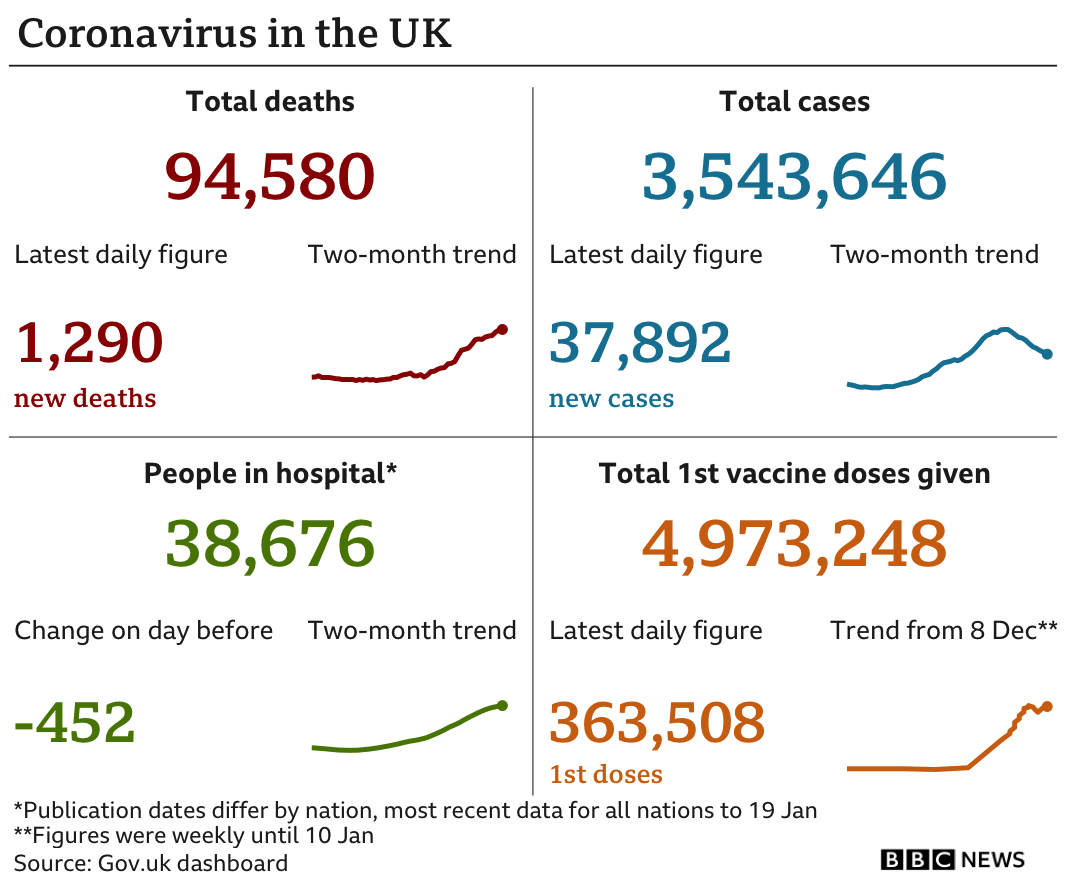 The Resolution Foundation think-tank has previously calculated that only one in eight workers currently qualify for financial support.

Researcher Maja Gustafsson said: "Swiftly putting in place a much more universal and generous system will make a real difference to controlling the spread of the virus."

However, sources at the Treasury say a universal payment of £500 was unlikely to happen.

The DoH said it would not comment on a leaked paper but stressed it was incumbent on everyone to help protect the NHS by staying at home and following the rules at "one of the toughest moments of this pandemic".

A spokesman said £50m was invested at the time the Test and Trace Support Payment scheme launched and it was providing a further £20m to help support people on low incomes who need to self-isolate.

On Thursday, the prime minister said it was "too early" to say whether England's Covid restrictions will be able to end in the spring.

Boris Johnson said once the four priority groups have been vaccinated, by mid-February, "we'll look then at how we're doing" but it was "absolutely crucial" that people observed the restrictions.

Meanwhile, fines of £800 for anyone attending a house party of more than 15 people are to be introduced in England from next week, under new Covid measures.

A further 1,290 people in the UK have died within 28 days of a positive Covid test and there have been another 37,892 cases, according to the latest government figures released on Thursday.

Almost five million people in the UK have now had their first dose of a coronavirus vaccine.