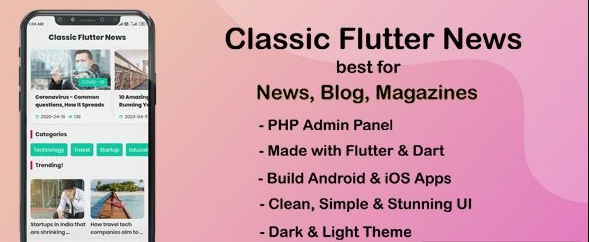 Classic Flutter News is Ideal for your magazine, blog, news portal. You can also use it for news agency, personal blog, technical blog, journal, local news or online newspaper to the next level with this news system. Includes all required flutter source code. It is quite easy to customize as per your need for News publishing requirement.
Demo:
https://codecanyon.net/item/classic-flut...s/26536344
Hidden Content

---
You must reply to this thread to view this content.