12-29-2020, 01:10 AM
(This post was last modified: 01-11-2021, 11:39 PM by W4RL0RD.)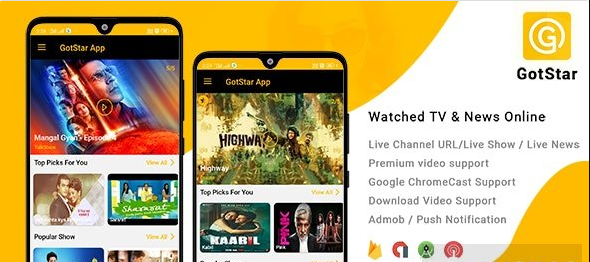 GotStar – Live Streaming / Live TV – Watch TV Shows, Movies, Live Cricket Matches & News Online is an amazing online android live TV , Movie , News Which included PHP admin dashboard panel . Watch your favorite TV channels Live in your mobile phone at anywhere and any time with multiple channels like TV, News, Star entertainment, Music, Sports.
Demo:
https://codecanyon.net/item/gotstar-live...e/24039812
Hidden Content

---
You must reply to this thread to view this content.