12-17-2020, 11:43 PM
(This post was last modified: 01-23-2021, 10:11 PM by W4RL0RD.)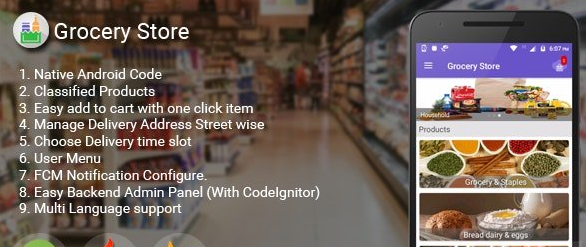 Grocery Store app can sale grocery product, preferred brands, kitchen needs, essential home supplies and more, through this online, one-stop grocery store. It provides you with a convenient way to sale from your grocery shopping app. You can use this app as one big super market app to sale product of your store. This app make easy for user to buy product from store with easy steps and store can get easy order.
Demo:
https://codecanyon.net/item/grocery-stor...p/20349707
Hidden Content

---
You must reply to this thread to view this content.