01-12-2021, 11:41 AM
(This post was last modified: 01-12-2021, 11:52 AM by Somavasen.)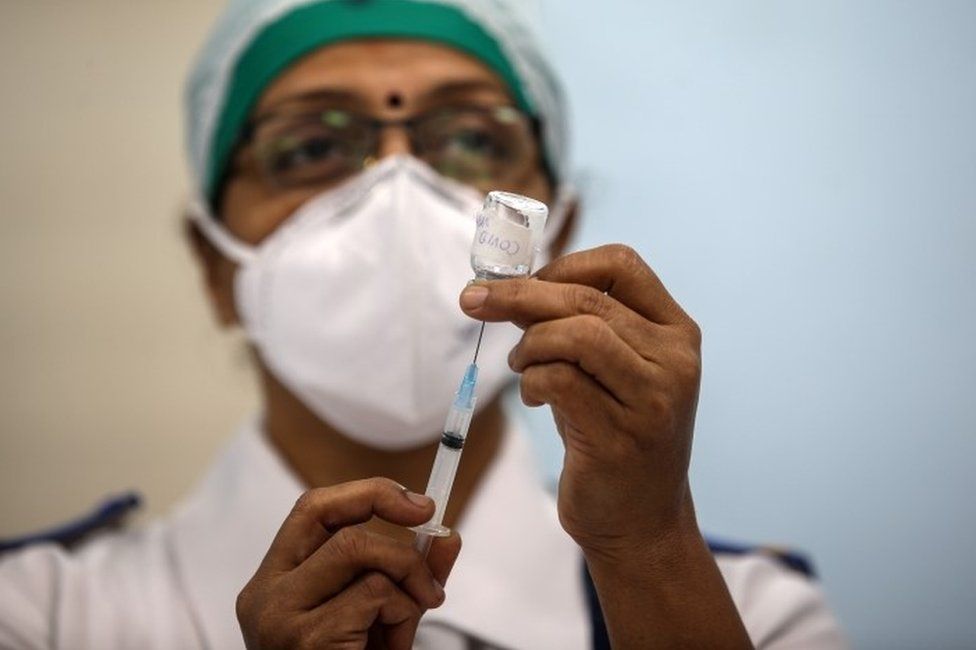 On 16 January, India will begin what will be one of the world's biggest inoculation programmes, aimed at protecting its 1.3 billion people from Covid-19.

The government plans to vaccinate 300 million people by early August. It will begin with an estimated 10 million health workers, followed by policemen, soldiers, municipal and other frontline workers.

Next in line for the jab would be people aged over 50 and anyone under 50 with serious underlying health conditions.

India has recorded the second-highest number of Covid-19 infections in the world, after the US. Since the pandemic began it has confirmed more than 10.3 million cases and over 150,000 deaths.

The country's drugs regulator has given the green light to two vaccines - Covishield that has been developed by AstraZeneca with Oxford University and Covaxin by local firm Bharat Biotech.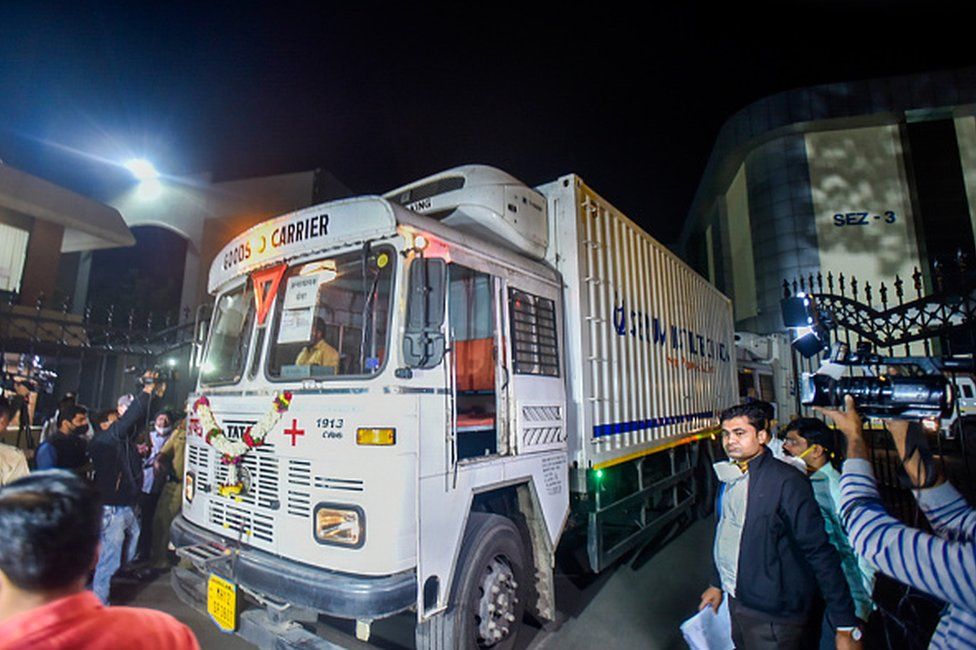 Refrigerated trucks carrying the first vials of the Covishield vaccines rolled out of a facility in the western city of Pune early on Tuesday.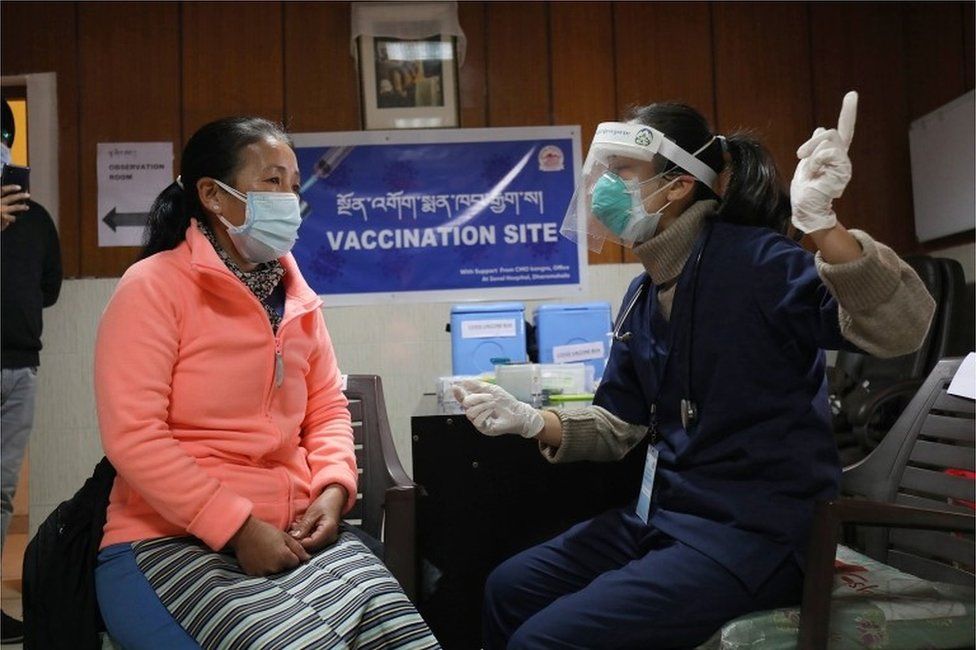 Last week, health officials staged mass trials at vaccination centres across the country, like this one in the northern city of Dharamsala, the Dalai Lama's home in exile.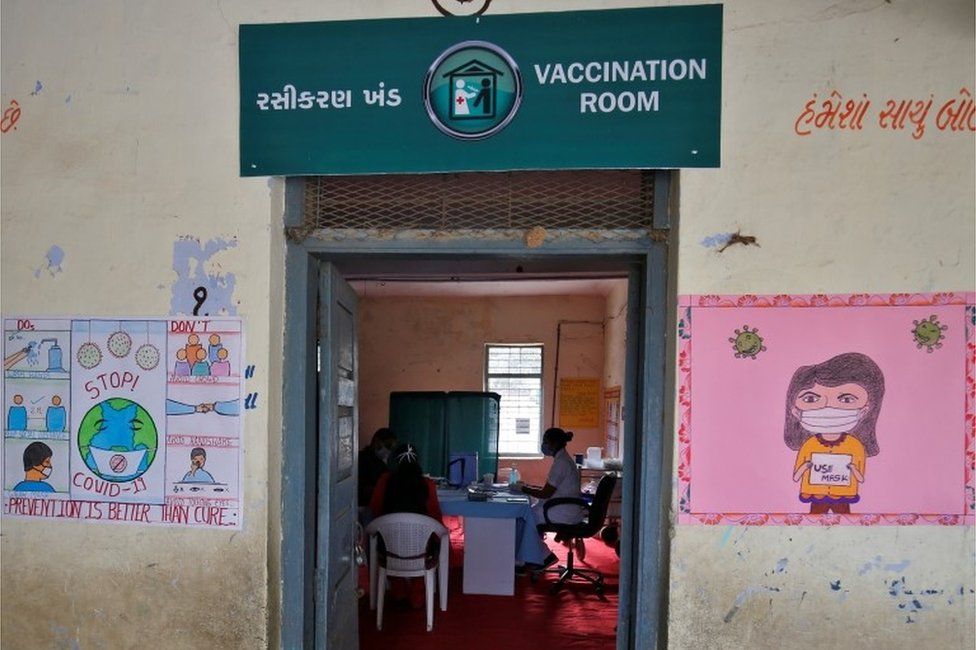 Government schools, community centres and hospitals have been converted into temporary vaccination centres.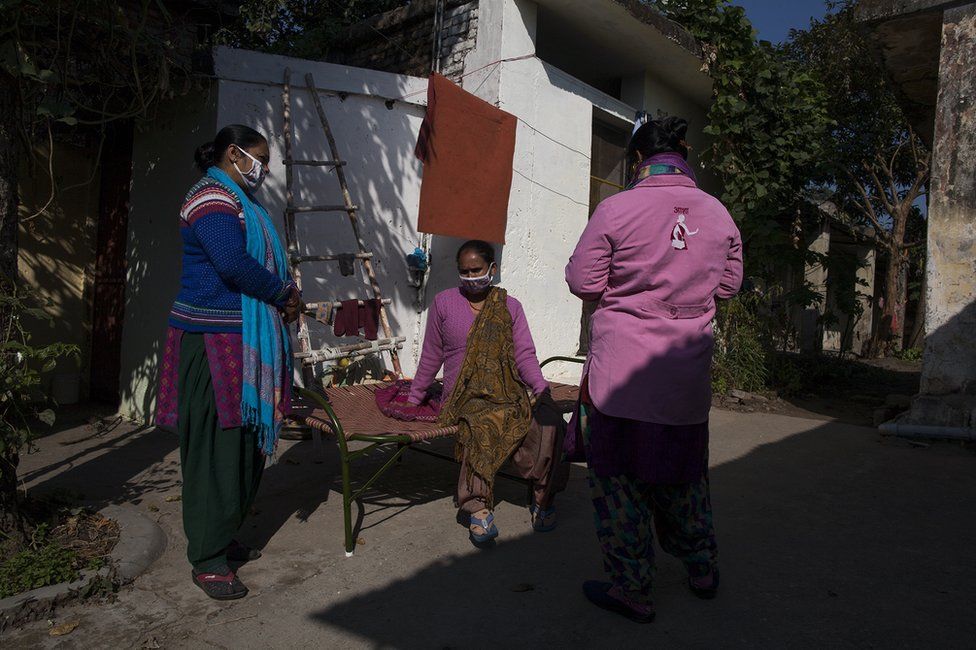 Health workers are visiting homes in the remotest parts of India to inform people about the vaccination, like this meeting in the northern state of Uttarakhand.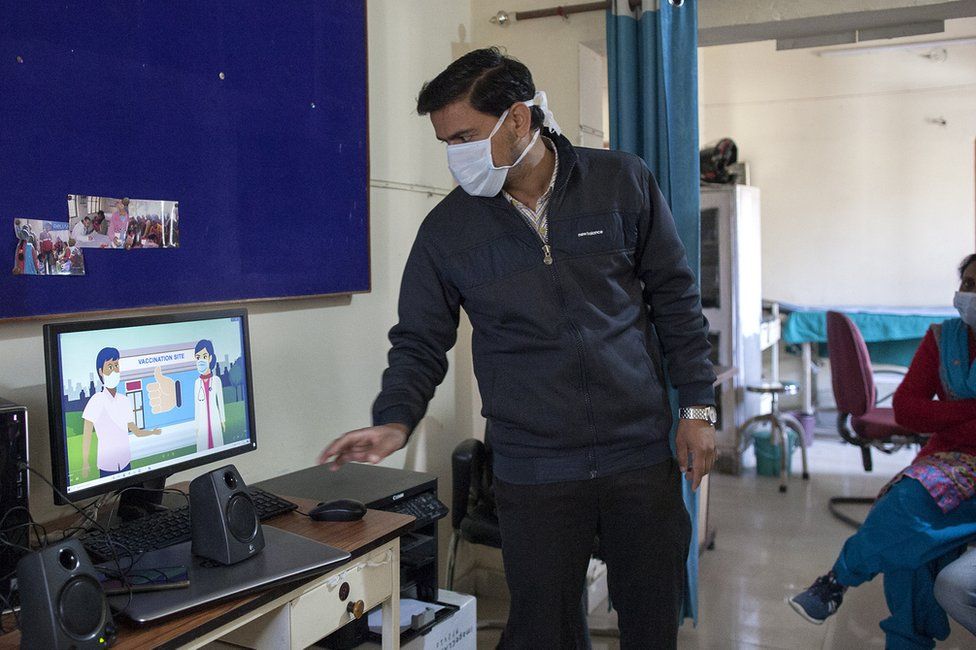 Doctors are conducting training for vaccinators and health workers across India. Prime Minister Narendra Modi has said "priority will be given to our brave doctors, healthcare workers [and] frontline workers".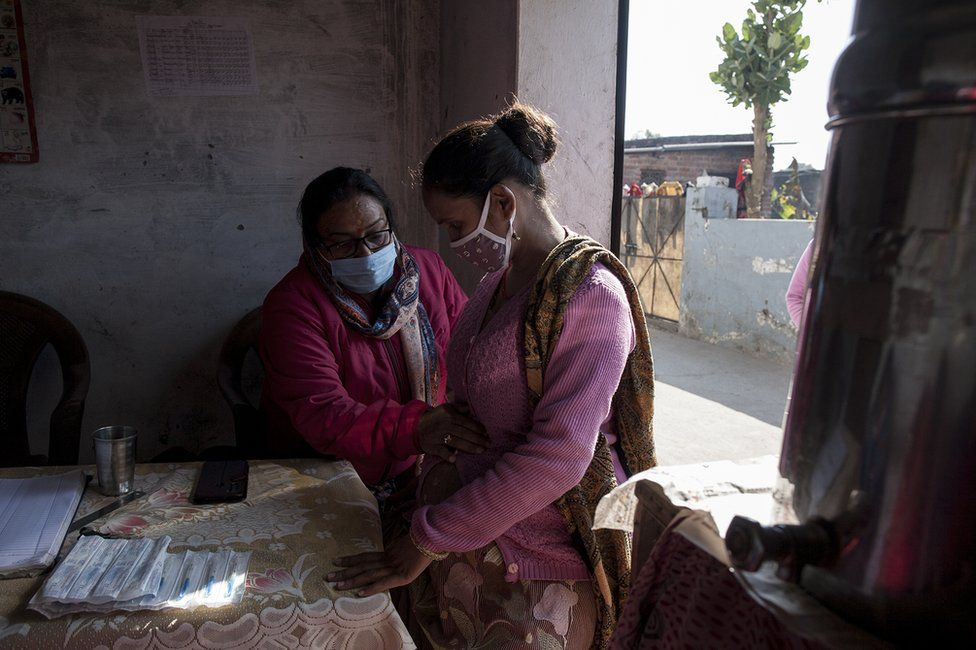 Kiran Mal (sitting), a female health worker, is among India's 154,000 nurses and midwives who will be deployed to give Covid-19 vaccines.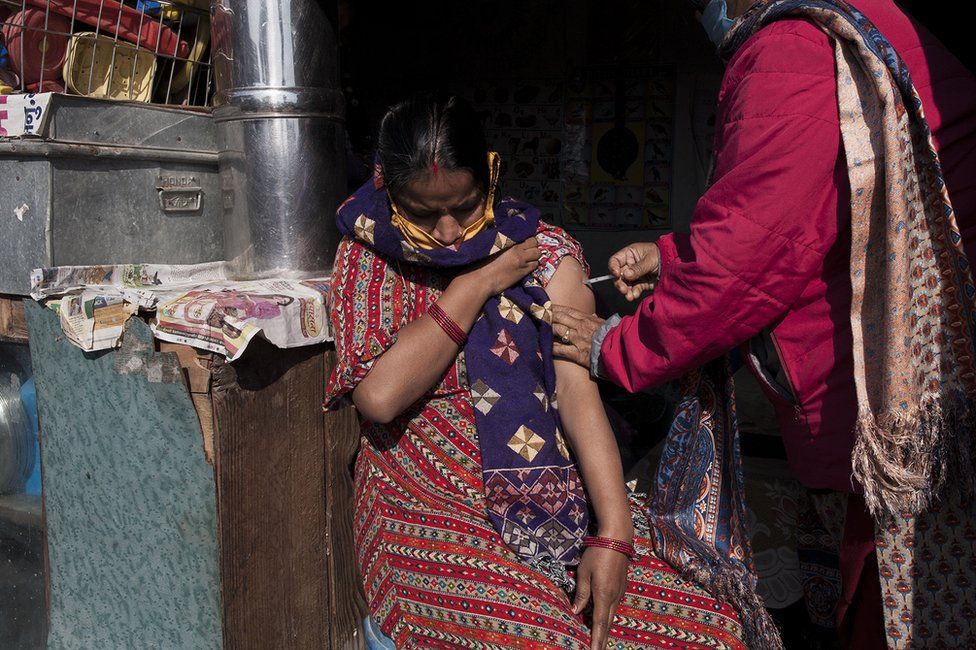 India is likely to gain from its experience of running the world's biggest immunisation programme - it inoculates more than 40 million newborns and pregnant women against 12 diseases every year - for the Covid vaccination programme. Here, Ms Mal is giving a tetanus jab to a woman.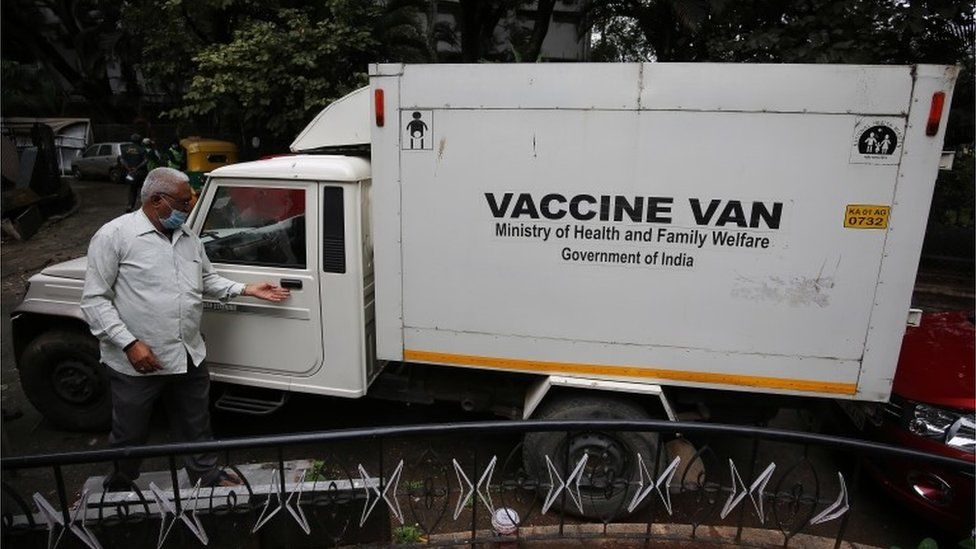 Special vans, like this one in the southern city of Bengaluru (formerly Bangalore), will be deployed all over the country to distribute the vaccines.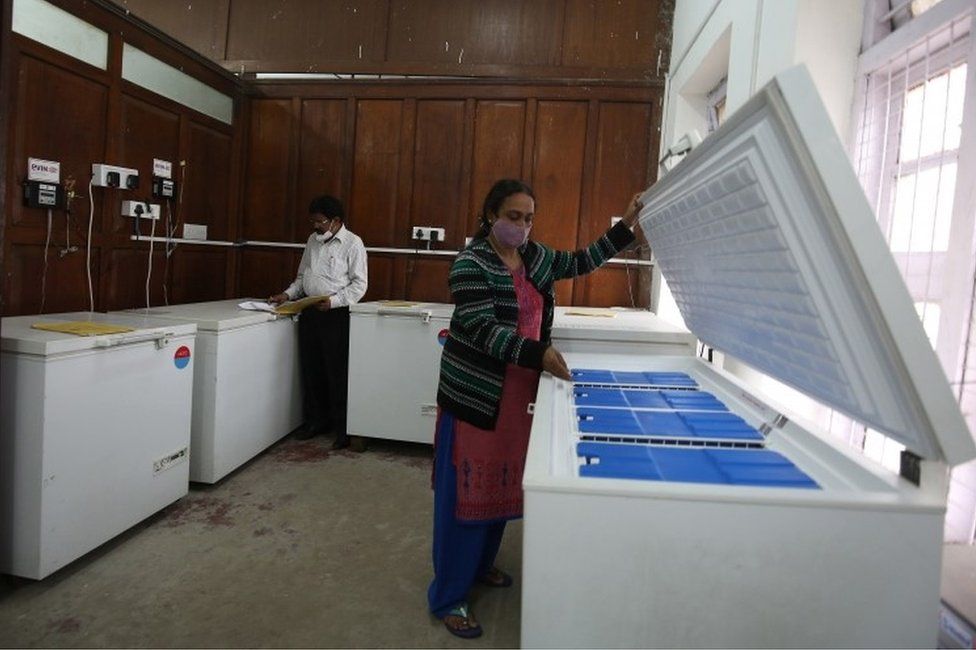 Health officials at a government hospital in Bengaluru check refrigerators which will be used to store vaccines. Across India, some 29,000 cold storage facilities would be used for the purpose - nearly all vaccines need to be transported and distributed between 2C and 8C in what comprises the so-called cold chain.