12-29-2020, 12:35 AM
(This post was last modified: 01-11-2021, 11:52 PM by W4RL0RD.)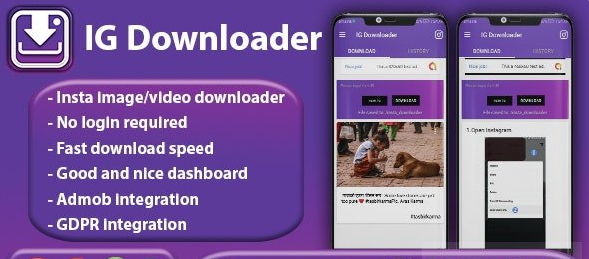 IG Downloader allows to download videos and images from INSTAGRAM. By copying image's and video's link and pasting into IG Downloader app which automatically downloads that video/image. It helps you to save Instagram photos and videos to your device for free.
Demo:
https://codecanyon.net/item/ig-downloade...r/23828076
Hidden Content

---
You must reply to this thread to view this content.