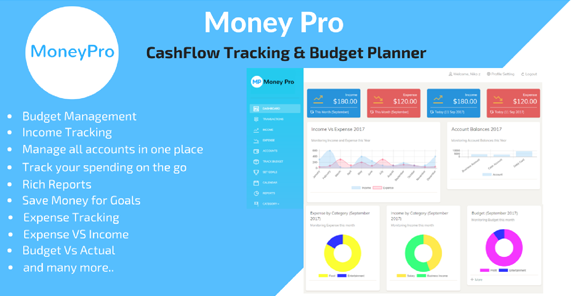 Track Money flexibilty, Easy and efficient track income and expense. Plan your monthly budget with budget planner & achive your goals or dream easy with goals tracker. Show report with rich reports function from income, expense, goals, account transaction and compare your income vs expense easy.
Demo:
https://codecanyon.net/item/money-pro-ca...r/20657801
Hidden Content

---
You must reply to this thread to view this content.