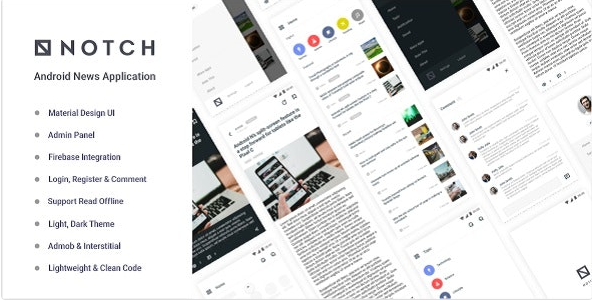 NOTCH is an Android News Application, run with fast and lightweight admin panel. Android app build with native java, admin panel build with PHP, AngularJS. You can use this app for News app, personal blog and etc. Organizing news from admin panel with topics, and tag, also available comment news, saved news, support RTL mode and many more.
Demo:
https://codecanyon.net/item/notch-androi...0/24393843
Hidden Content

---
You must reply to this thread to view this content.