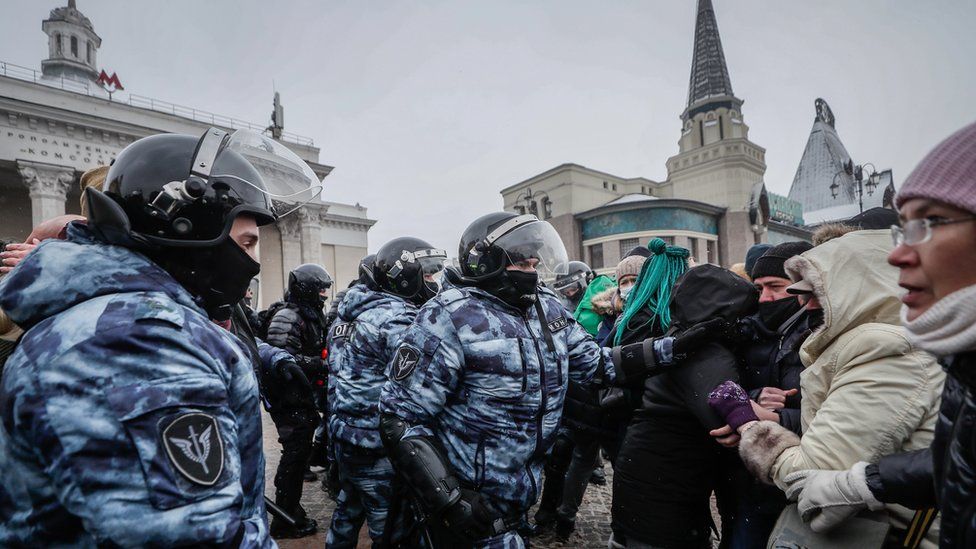 Protests took place across Russia in support of Mr Navalny

Russia has expelled three diplomats from Germany, Sweden and Poland for joining protests in support of opposition activist Alexei Navalny, who was jailed earlier this week.

The Russian foreign ministry said the three took part in "illegal demonstrations" on 23 January.

Sweden called the expulsion "totally unfounded" and denied its diplomat had participated in any demonstration.

Mr Navalny is a vociferous critic of Russian President Vladimir Putin.

The expulsion of the diplomats was announced on Friday, hours after EU foreign affairs chief Josep Borrell met Russian Foreign Minister Sergei Lavrov in Moscow.

Hundreds of thousands of people took part in protests in support of Mr Navalny across Russia on 23 and 31 January. Thousands of participants were arrested.

The German foreign ministry denounced the expulsion as being "in no way justified" and said it would retaliate if Russia did not reconsider.